RECESS – Second Place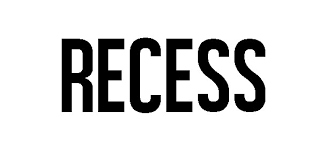 RECESS is a music and ideas festival that brings together successful entrepreneurs, the coolest new startups, and the hottest acts in music to inspire the next generation of world changing entrepreneurs. In the first ever RECESS Campus Tour, MF Fire took first place in the University of Maryland leg of the tour and second place in the national finals for our efficient wood stove design.
In the profiles video, Taylor Meyers explains the need for this efficient wood stove design:  "I never thought of myself as much of a business man, but everything has really stemmed from my love of my field. My field is fire. I am really interested in fire. My dad studied fire engineering. When I started studying it, I started seeing all these gaps in how people handle things. I tried to bend my love of what I was doing to ways of helping other people. Ten million American homes used wood energy because it's inexpensive, local, and a renewable resource. But emissions standards for wood stoves have not been updated in 26 years. Consequently, the EPA is afraid of the effects of wood smoke. They proposed new emissions standards that would make 95% of presently sold wood stoves illegal. Manufacturers fear that they will not be able to meet these regulations, and as a result, the industry will collapse. The Mulciber stove will fix that. Using clever engineering and a smart controller, we've made the Mulciber stove an easy to use, highly efficient, and ultra clean wood burning stove."
"Regarding mentorship, that's been the most helpful for me so far. But capital is also tremendously useful. It takes money to develop these minimum viable products, and we really need both."
Read more about RECESS here. Read more about our efficient wood stove design and why Catalyst, the new name for the Mulciber, is the best wood burning stove.