Wood Stove Buying Guide: How to Buy the Right Wood Burning Stove in 8 Essential Steps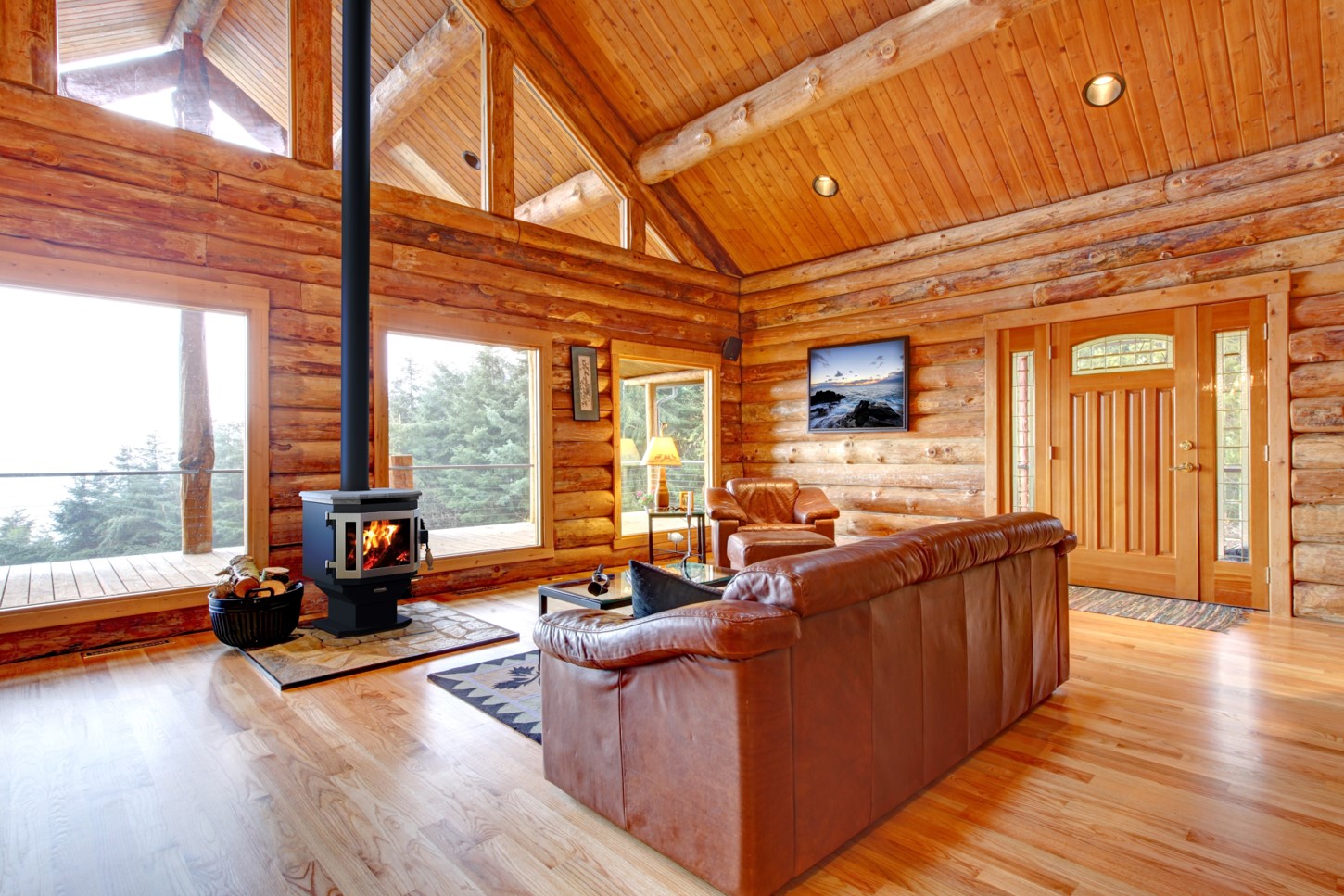 There are so many types of wood stoves for sale, it can be confusing to a new or returning buyer. Small, medium, or large? A free standing stove or a fireplace insert? Hearth mount with legs or in the center of the room on a pedestal? All of these options can leave your head spinning. Understanding all of your options and how they impact you is the single biggest way to avoid buyer's remorse. Many buyers, when looking for wood stoves for sale, miss the forest for the trees and make the wrong purchase. A beautiful fire and a cozy warm winter is the result of knowing how to buy the right wood stove.
To make your life a little easier, we have put together a checklist of what you should consider when shopping so you know how to buy the right wood stove.
Wood Stove Buying Guide:
  1. Pick the right size wood stove
How big of a wood stove do you actually need? Many first time buyers instincts tell them to get the biggest stove available. Many wood stoves for sale come with huge fireboxes, 3, 4, and sometimes even 5 cubic feet, and correspondingly high heat outputs. But with modern insulation and the supplementary heat that most houses have now, these are usually overkill. Wood stoves are space heaters, and best for heating one zone of your home. When heating a space around 1,500 square feet, you will generally want a wood stove with a firebox between 1.5 and 2 cubic feet, with maximum heat output around 50,000 BTU/hr. If you're heating a larger space, up to 2,500 square feet, will generally want a wood stove with a firebox between 2 and 2.5 cubic feet, with maximum heat output around 70,000 BTU/hr.
2. Decide if you want a freestanding stove or fireplace insert
There are essentially two types of wood stoves for sale: free standing stoves and fireplace inserts. Freestanding stoves are typically installed in places without pre-existing masonry fire places, such as on a brick or tile floor or a store bought hearth pad. These stoves are available in many configurations including low to the floor with legs or elevated on a tower or pedestal. Some free standing stoves can fit into masonry fireplaces as hearth mounts, but fireplace inserts are perfect for more completing integrating a wood heater into a fireplace.
  3. Efficiency, efficiency, efficiency
Higher efficiency means less money spent on wood, less work chopping and hauling wood, and a product that is better for the environment. Older wood stoves tend to be inefficient and waste wood and many companies don't publish their efficiencies as a result. Look for wood stoves for sale that have EPA listed efficiencies of 70% or above to get the most bang for your buck.  An efficient wood stove means less chopping, less stacking, and fewer trips to the wood pile during winter storms.
  4.  Clean air and the new EPA regulations
Gone are the days of smoke belching potbelly stoves. New clean air standards have set a high bar, restricting wood stove smoke emissions to only 2.0 grams/hour. But some manufacturers are still trying to squeeze out their old units before the deadline. To get the cleanest and most efficient burn, look for wood burning stoves for sale with EPA listed emissions below 2.0 g/hr.
  5. Catalytic or non-catalytic
When they were first introduced in the 80's catalytic stoves, or wood burning stoves that use a catalytic combustor to reduce emissions, got a bad reputation. These initial poorly designed wood burning stoves were impossible to get started and used catalytic combustors that fouled and went bad after only a few seasons. New catalytic stoves don't have those problems. Most catalytic wood stoves for sale today are significantly cleaner and more efficient than their non-catalytic counterparts and those catalytic combustors can last for 10 years or more.
  6. Some like it smart
Technology is in everything nowadays: phones, cars, even refrigerators. Modern wood stoves are no exception. Some new wood stoves, like MF Fire's Catalyst include features that make it easier to start, remotely control your burn, and even to protect your family from chimney fires. Buying a wood stove with these modern features help those of us who are getting up in years to do a little less work and have a lot more peace of mind. While smart wood stoves frequently cost a bit more, buying a wood stove with the added features are usually more than worth it.
  7. Find a qualified installer
Knowing how to buy the right wood stove isn't enough. If it isn't properly installed, even the best wood burning stoves will give you bad results. We like to get the best service and installation for your wood burning stoves, so we recommend chimney sweeps certified by the Chimney Safety Institute of America (CSIA). The CSIA has been the industry leader in chimney maintenance since 1983. There are more than 1,800 certified chimney sweeps across North America. To find one near you use the CSIA Certified Professional Locator on their site, here.
  8. Go ahead and schedule that first chimney cleaning
All wood burning stoves need proper maintenance. We recommend getting your chimney swept at the beginning of every burning season, and maybe more frequently if you notice any problems. With more and more people switching to wood stoves every year, chimney sweeps usually fill their schedules up fast. After buying a wood stove, set that cleaning appointment early to make sure you keep burning happy.